Online Problem Gambling Guide for Aussies
Bet On Yourself With Our Problem Gambling Guide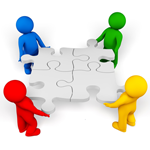 Australians love the pokies to the tune of $12 billion a year, and while the large majority of that money is wagered responsibly, problem gambling is a very real epidemic facing our country. Problem gambling can cause significant and irreversible harm if not detected and acted upon early. The government estimates that up to 500,000 Australians are at risk of becoming a problem gambler.
We are in the business of providing Aussies with the most fun they can have at online casinos, but a large part of that is making sure it's done in a responsible manner. That's why our team of experts, who have decades of combined casino experience, have assembled a problem gambling guide to assist those in identifying and treating compulsive gambling.
What is problem gambling?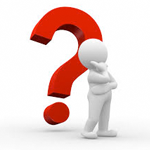 For most Aussies, gambling is simply a form of entertainment enjoyed responsibly. There's no harm in that! On the other hand, problem gamblers have an urge to gamble that they can't control. They don't have to necessarily gamble everyday or even often, but when they do they physically and mentally lose the ability to reason while gambling.
Problem gamblers often end up ruining their lives, and the lives of those closest to them. Families have been destroyed over one single problem gambler in the family, which is why if you suspect yourself or someone close to you is losing control, you need to act fast.
The Facts
Just one problem gambler will negatively impact between five and 10 lives around the

The social impact of problem gambling costs Aussies $4.7 billion each year.

Less than 20 precent of problem gamblers seek help.

Pokies are the most commonly abused casino machine. A problem gambler loses on average $21,000 on the pokies alone.

Problem gamblers are six times more likely to get divorced, and four times more likely to abuse alcohol.

Children of problem gamblers are an astonishing 10 times more likely to become problem gamblers when they're older.
Recognising a problem gambler:
Problem gamblers, like many addicts, are often committed to concealing their addiction, but in the long run the signs will be too difficult to hide. Gambling becomes a problem when the gambler spends too much money or time gambling than they can afford.
No two problem gamblers are exactly alike, but many do share similar traits. The signs below are often observed in problem gamblers, and regularly feature a combination of behaviours from these three categories:
Money: Of course money is the easiest way to recognise a problem gambler. Look for: unexplained debt, borrowing, loan applications, unpaid bills, excuses regarding finances, etc.
Social: Changes in social and behavioural patterns are important to be aware of. Look for: mood swings, unexplained anger, depression, social avoidance, secretiveness, decreased involvement, etc.
Schedule: Changes in schedule or availableness is another problem gambler characteristic. Look for: disappearing for prolonged periods, abrupt schedule changes, unexplainable trips (two hours to run to the pharmacy), etc.
Treatment is Possible!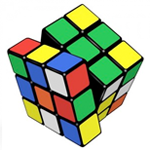 Not only is it possible to overcome problem gambling, but treatment is also available 24/7, meaning addicts can start their road to recovery right now!
Meet a counsellor: More problem gamblers have cited the aid of a counsellor as one vital step to overcoming their problem than any other resource. Counsellors are available online, on the telephone, and in-person. To find help in your state or territory, visit GamblingHelpOnline.org.au.
Financial advice: Too many problem gamblers who are out of moolah think just one more big wager is their solution. Of course, that will only make things worse. Financial advisors are available to help negotiate debt agreements and talk to creditors on your behalf. They can also help legally protect assets such as a house or car, and walk you through the road ahead.
Worried about someone else? Unfortunately, if you're reading this page you likely aren't the one with the gambling problem. If someone else's gambling is negatively affecting you, or you suspect someone's gambling is out of control, free and confidential information is available. People without gambling problems often find it difficult to understand a problem gambler's behaviour, but these resources show you how to truly help the person in need.
RESOURCES
Problem Gambling - An organization that offers helpful insight for Australians with a gambling problem. Their goal is to make gambling on poker machines safer and protect people whose gambling is out of control.
Problem Gambling Facts - Up to 500,000 Australians are at risk of becoming, or are, problem gamblers. This website shows all of the facts about gambling in Australia.
Government of Western Australia - Department of Racing, Gaming, and Liquor - A committee that currently funds help services for those affected by problem gambling, their partners and families.
Gambling Help Online - Northern Territory - Amity provides free, confidential counselling, support and information to people affected by gambling.
Problem Gambling - South Australia - An Association aimed to minimise problem gambling and offer services to those affected by a gambling problem.
Queensland Government - Queensland - A non-government organisation that provides services including assessment, counselling, treatment planning, residential treatment and referral for Australians that have a gambling problem.
Gambling Help - New South Wales
A group that offers free gambling help counselling services for gamblers, family members and friends.
Responsible Gambling - Victoria
A foundation created to help people affected by problem gambling, as well as their families and friends.
Department of Health and Human Services - Tasmania - The Gambling Support Program (GSP) provides a public health response to the risks of gambling, through community education, as well as a provision of services for people affected by gambling.
Gaming Help Online - Australians receive expert advice by professional counsellors in problem gambling and online services at Gambling Help Online.