Australian Casino History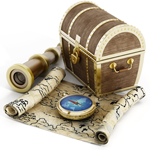 Australia has a vibrant gambling culture rooted in a fascinating history. Understanding it will help you understand the current state of gambling in Australia, and where it's headed. It might even add some spice to your Australian gambling experience.
How Gambling Began in Australia
The history of modern gambling in Australia began with settlers of the 19th century, particularly Chinese settlers in the 1840s. Its prevalence was accelerated by British influence early in the Commonwealth's history, with emphasis on card games and horse racing. Asian and European influences were also important to game evolution.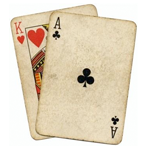 The government created the first national lottery in the 1920s in hopes of cashing in on potential revenue. In subsequent decades, underground off-track betting grew in popularity to the point of impinging upon government gambling revenue. By the 1970s, the influence of gambling in the United States led to favourable attitudes toward casinos and pokies (slot machines), and the government legalised off-track sports betting to reclaim revenue lost to underground operations.
Now, casinos thrive in a nation that considers gambling great fun and an important source of government revenue.
The First Australian Casino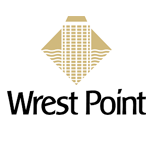 The first legal casino in Australia was the Wrest Point Hotel Casino, which opened on 10 February 1973 in the suburb of Sandy Bay in Hobart, Tasmania. The hotel itself - previously known as the Wrest Point Riviera Hotel - existed long before the casino.
John Haddad, the managing director of the group overseeing the hotel, was put in charge of researching casino operations in other countries, and petitioning Australian government authorities for a casino license. His persistence led to a referendum on 14 December 1968 that passed by 6%, paving the way to establish the Wrest Point Hotel Casino in Tasmania.
Following the success of Wrest Point, additional casinos were opened in the 1980s, 1990s, and 2000s, for a total of nearly 20. Crown Sydney is scheduled to open in 2019.
The Move to Online Gambling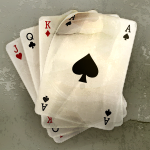 Australian online gambling is defined by The Interactive Gambling Act (2001), passed by the Commonwealth Parliament on 28 June 2001. It has gone through several revisions since its introduction, and is commonly referred to as the IGA.
At a high level, the IGA prohibits Australian-based online gambling services from offering - and even from advertising - interactive gambling services for real money to Australian citizens. It does not, however, make it an offense for an Australian citizen to access and use such services. It also allows Australian companies to offer gambling services to patrons physically located outside of Australia, except in countries referred to as "designated countries".
Much debate continues over whether the IGA has fulfilled its intent to prevent Australian gamblers from gambling online. Most seem to agree that it hasn't. Rather, it has given foreign gambling service providers a significant advantage over their Australian counterparts, leading to jobs and significant gambling revenue leaving the country. The end result is detrimental to the Australian economy.
The Future of Australian Gambling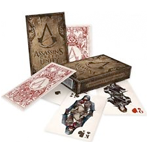 Australian casinos are thriving, boasting nearly 20 strong, and quite popular. Scheduled to open in 2019, the Crown Sydney promises to become Sydney's tallest building.
Online gambling opportunities for Aussies are excellent, as the IGA does not specifically prohibit Australian gamblers from playing at online casinos.
The Australian government will eventually have no choice but to reconsider the position of the IGA, whose unintended consequence of transferring jobs and revenue from the Australian economy to foreign economies makes little sense in the Internet age.
In addition, the IGA is clearly at odds with Aussie attitudes toward gambling; not only do Australian adults have the highest rate of gambling in the world, but Australian tax laws are such that Aussies don't have to pay taxes on gambling winnings. The government itself sees gambling winnings as lucky windfalls rather than income!
Considering Your Options
This site is a valuable resource to you, providing tips and citing the best online gambling opportunities for Aussies. This site ranks top online gambling sites based on important aspects of the online gambling experience. Such aspects include whether a site offers "no deposit" gambling, whether a site is a no download site, and where specific devices like mobile or Mac devices are best supported. You will also learn why it's to your advantage to play in Australian dollars.