Five Biggest Casinos in Australia - When Size Matters
In a country renowned for its love of gambling, brick-and-mortar casinos remain an important gambling context for the Aussie gambler. There are nearly 20 casinos in Australia, and the huge Crown Sydney is slated to open in 2019 and become Sydney's tallest building.
Yet of all the fabulous casino gambling venues available to Australians, five rise high above the rest in the combined number of slot machines, table games, and poker tables that they offer. You've not enjoyed the complete Aussie gambling experience until visiting at least one from amongst this royal flush of establishments. Do make haste! And be sure to visit each website to get a feel for your options, as well as how to best blend into these classy monuments to the thrill and excitement of casino gambling in Australia.
Crown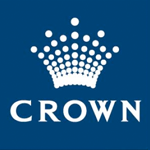 Crown casino couldn't be more aptly named. Not satisfied to be merely the biggest casino in Australia, Crown casino in Melbourne is also the biggest casino in the entire southern hemisphere of planet Earth! Everything about Crown screams of a perfect match made in gambling heaven between staggering displays of quality and quantity.
Crown has three hotel towers comprising a total of 1604 rooms, as well as a wide array of fine dining establishments. Your mind-boggling gambling options range from 3500 poker machines, to 40 unique table games across 400 tables, to 50 dedicated poker tables. Crown began playing host the World Series of Poker Asia-Pacific in 2013. From the curious newbie, to the moderate dabbler, to the highest of rollers, to world-class poker players, Crown has all the numbers covered.
Treasury Casino & Hotel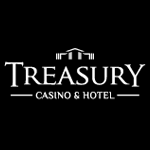 With over 1300 poker machines and a variety of table games across 80 tables, you'll have a perpetual field day at the Treasury Casino & Hotel. Its Treasury Heritage Hotel offers 128 luxurious rooms. Seven surely is a lucky number of onsite dining options, with beverage and entertainment options to match. Its historic location and accommodations have delighted visitors and residents of Brisbane since 1995.
Crown Perth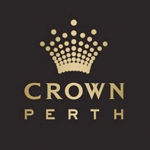 You'll find yourself continuously surrounded by exciting action at the Crown Perth casino, with its bourgeoning array of 2000 poker machines, 17 unique table games across 220 tables, four unique electronic table games, and 14 dedicated poker tables. Crown Perth doubles down on accommodations with two distinct hotel operations, and its 15 restaurants and 16 bars will have you longing to throw a pair of dice to settle where to eat and drink next. With seemingly endless permutations of gambling, entertainment, dining, and refreshment options, odds are that you'll win every which way you turn at the Crown Perth casino.
The Star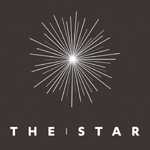 The Star casino shines brightly in Australia's gambling sky. It has 351 rooms and 130 suites poised to impress the most discerning guests. And though you'll find it hard to tear yourself away from its 1500 poker machines, 30 distinct table games across 200 tables, and 30 poker tables, The Star's 13 restaurants and eight bars will keep you fueled and ready for as much gambling action as you know you want. Should you be overcome by too much winning, the Marque nightclub is prepared to help you dance so envious a problem away. Makes no difference who you are when you wish upon this Star!
Jupiters Hotel & Casino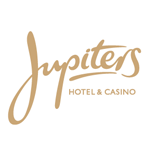 Queensland's first casino remains an easy pass line win with 594 rooms, 1400 poker machines, a wide selection of table games at 70 tables, and dedicated poker tables. Five restaurants run the culinary gamut from burgers, to Chinese, to café-style, to the Food Fantasy buffet where taste buds win every time. It's going to be one small step for your budget, but one giant leap for your gaming enjoyment at Jupiters Hotel & Casino, truly a giant in Australia's gaming solar system.